The Department of Industrial Engineering and Management Systems welcomes three new faculty in Fall 2023: Gulsah Hacerliogullari Koksalmis, Ph.D; Vernet Lasrado, Ph.D.; and Niloofar Yousefi, Ph.D.
"I'm proud to welcome Dr. Koksalmis, Dr. Lasrado and Dr. Yousefi to our talented faculty to help us continue our commitment to excellence in education, cutting-edge research, and diverse service and professional activities," says department chair Waldemar Karwowski, Ph.D.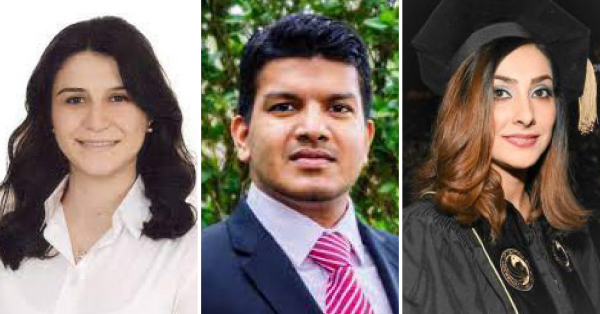 Koksalmis joins the department as a lecturer. Her research interests include empirical research in inventory management; optimization methods for transportation, healthcare and logistics; and supply chain management for retailers. She earned her Ph.D. in engineering management and systems engineering from Old Dominion University in 2013.
Lasrado also joins the department as a lecturer after serving as assistant director of research programs with the UCF Office of Research and Commercialization. In addition to his position as a lecturer, he will also serve as the director of the healthcare systems engineering master's program. Dr. Lasrado received his doctorate in industrial engineering and management systems from UCF in 2011. His research interests include operations research, statistics, discrete event simulation and healthcare systems engineering.
Yousefi joins the department as an assistant professor after spending the last six years at UCF as a postdoctoral research associate. Her research interests include machine learning, data science, statistical learning theory, bioinformatics and drug discovery. She earned her Ph.D. in industrial engineering from UCF in 2017.