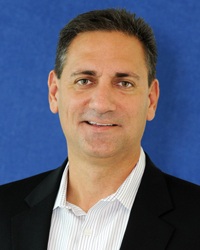 Lockheed Martin St. Laurent Professor
Biography
Research Vision
My Research Vision Is: To be a recognized leader in the strategic project management and organizational transformation fields through the knowledge I generate, communicate, and apply.
Research Philosophy
I focus my research activities around a collaboration model of university-industry partnerships. Central to the collaboration model are the objectives to create, assimilate, disseminate, and apply knowledge. These objectives are met through technical assistance, training/education, and research. Technical assistance is the problem solving support activity provided by the university on specific problems faced by an organization and can be viewed as the reduction to practice of scientific knowledge. Training/education is the transfer of specific knowledge or "know how" about techniques to improve organizational and job performance. Training/education is the set of activities performed during a formal session with a trainer leading the discussion in a formal workshop setting. Research is the activity of developing new knowledge specific to the organization's problems and the broader academic literature. A description and detailed case analysis of this collaboration model has been published in the International Journal of Operations and Production Management.
Research Interests
I have conducted research, provided technical assistance, and conducted training workshops with local and national industry, government agencies, and universities on topics such as strategic management, management systems engineering, organizational learning, performance measurement, and project management.
Teaching Vision
To be recognized by my students as having made a difference in their lives through my teaching and thereby being recognized by my peers as a premier teacher. In recognition of the teaching results, the University awarded me with the university-wide Teaching Incentive Program (TIP) award.
Education
Ph.D., Industrial and Systems Engineering, emphasis in Management Systems Engineering, Virginia Tech, Blacksburg, Virginia, July 1995
M.S., Industrial and Systems Engineering, Virginia Tech, August 1992
B.S., Industrial Engineering, Bradley University, Peoria, Illinois, May 1990