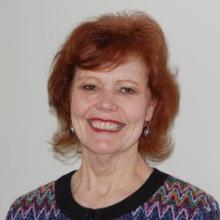 University Distinguished Professor, Member, National Academy of Engineering (NAE)
Biography
Dr. Deborah Nightingale joined UCF as a University Distinguished Professor in January 2017. She is also the Principal of Nightingale Consulting, specializing in helping global organizations to implement and integrate significant enterprise-wide transformation successfully.
She has broad-based international experience with academia, the private sector and the government. Dr. Nightingale served on the faculty at Massachusetts Institute of Technology (MIT) from 1997 to 2014 where she held a dual professor of practice appointment in the Engineering Systems Division and the Department of Aeronautics and Astronautics. She also served as the director of the Sociotechnical Systems Research Center, an interdisciplinary center focused on contemporary enterprise issues. She has worked with over 100 organizations in multiple industries, including aerospace, automotive, financial, healthcare, energy and government, where she has led numerous senior executive transformation engagements that have delivered significant results in complex and ever-changing environments.
Prior to joining MIT, Dr. Nightingale headed up Strategic Planning and Global Business Development for AlliedSignal Engines, leading a technical merger and acquisition and negotiating international business agreements. While there she also served in a broad base of operational, engineering and customer executive roles. Dr. Nightingale also worked as a program manager at Wright-Patterson Air Force Base.
She is a member of the National Academy of Engineering and Past-President and Fellow of the IIE. She is the lead author of two books: "Beyond the Lean Revolution: Achieving Successful and Sustainable Enterprise Transformation" and "Architecting the Future Enterprise". She serves on a number of boards and is a frequent keynote speaker.